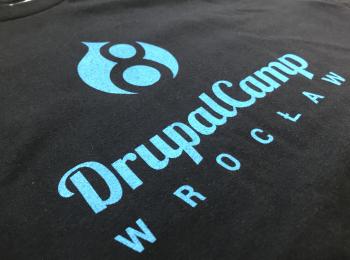 This Saturday, starting at 8.30 a.m., we will be accepting first visitors to the DrupalCamp Wroclaw conference. Participant registration will start 30 minutes before the first presentation. We have prepared a limited number of t-shirts and other gadgets for those who show up first.
As every year presentations will be recorded, however a live stream will not be available. Videos will be published a few weeks after the conference.
There will be 12 lectures altogether, including 4 in English. The complete list of lectures can be found on http://www.drupalcamp.pl/en/sessions/accepted . We'll begin on Saturday at 8.30 a.m. and finish on Sunday at 8.15 p.m. At closing, there will be a lottery of gifts from our sponsors: PHPStorm licenses, Drupalize.me access and Drupal logo-shaped plush toys.
The conference takes place in Campanile hotel in Wroclaw - Slezna 26 street. There is a parking nearby which costs 10 PLN per day.
On Saturday at 8 p.m., we will hold a Drupal Party, traditionally in Huśtawka Pub (Bogusławskiego 75 street). There will be free beer for conference attendees!
Follow us on social media for the latest news about the conference:
- www.facebook.com/drupalcampwroclawpl/
- www.instagram.com/drupalcamp.pl/
- www.twitter.com/drupalcamp_wroc
Help us spread the word in social media using hashtag #dc17wroc (this is a new hashtag!!)

See you on Saturday!